Accelerating innovation through collaboration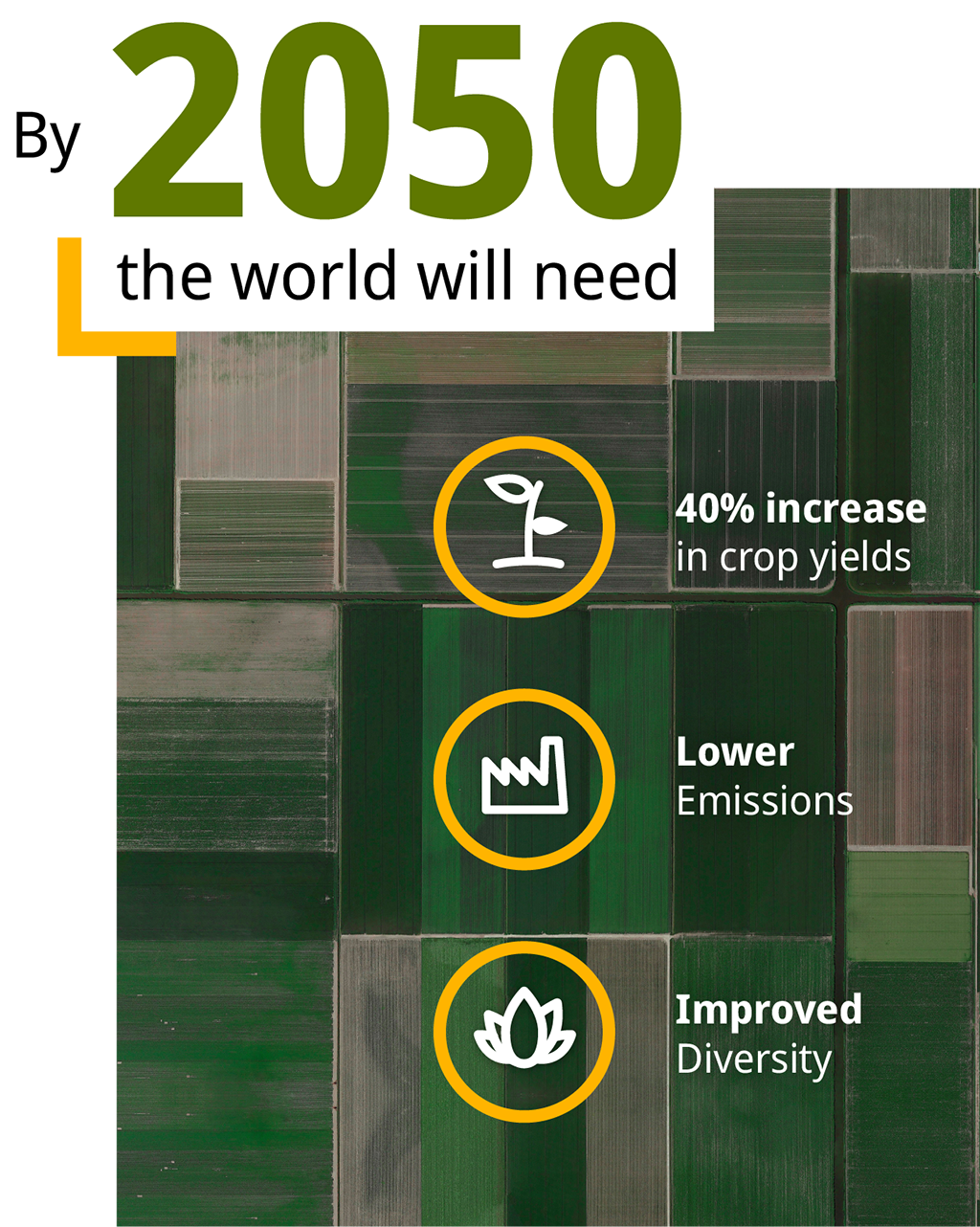 Life flourishes in ecosystems that adapt and evolve to suit ever changing conditions
It's this kind of responsive network that we're building at Syngenta, bringing together individuals and organizations with a shared goal: to feed the world while protecting the planet.
Nature doesn't operate in isolation.
And neither should we.
This will take creative thinking, new solutions and innovative partnerships. Which is why we've created Shoots by Syngenta™.
It's a platform for collaboration, designed to advance sustainable agriculture by bringing together ideas, technologies and research. Built on openness and transparency, it's driven by a belief that scientific investigation and innovation will go further and faster, by connecting discoveries from across the innovation ecosystem.
Shoots by Syngenta™ is an invitation to the world's brightest minds – a call for people to come together and tackle some of the world's most complex agricultural challenges: for nature, farmers and food security.
The power of partnerships
In a rapidly changing world, staying still is not an option. That's why we have thousands of scientists working across more than 200 research and development sites across every major agricultural region in the world. Our presence in 90 countries and in-depth knowledge – both global and local – means we understand the challenges, the emerging trends and where we need to make the biggest difference.
– No single organization can tackle this alone
We're part of a bigger picture that needs a new and different approach. When we recognize the need to reach out and forge new partnerships, a Shoots by Syngenta™ challenge is born.
We need long-lasting and mutually rewarding relationships to take on these challenges. By connecting with bright minds in academia, forward-thinking startups and other industry partners, we can develop innovative business models, practices and technologies. Working together, we can help mitigate climate change, enhance biodiversity and better serve both smallholder and large-scale farmers.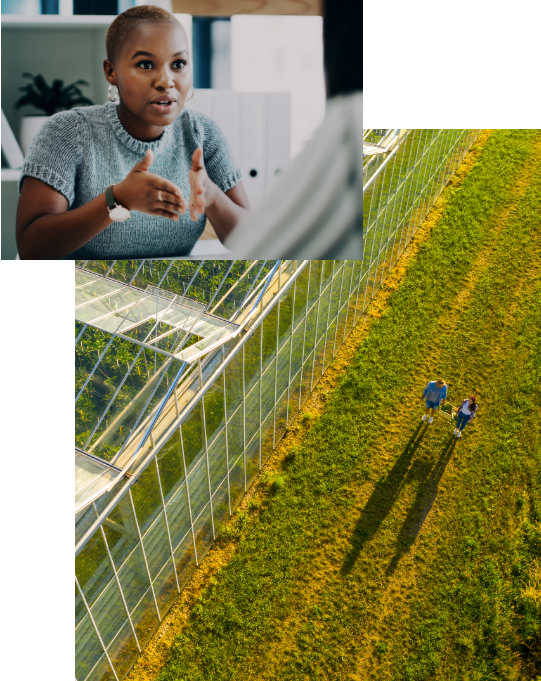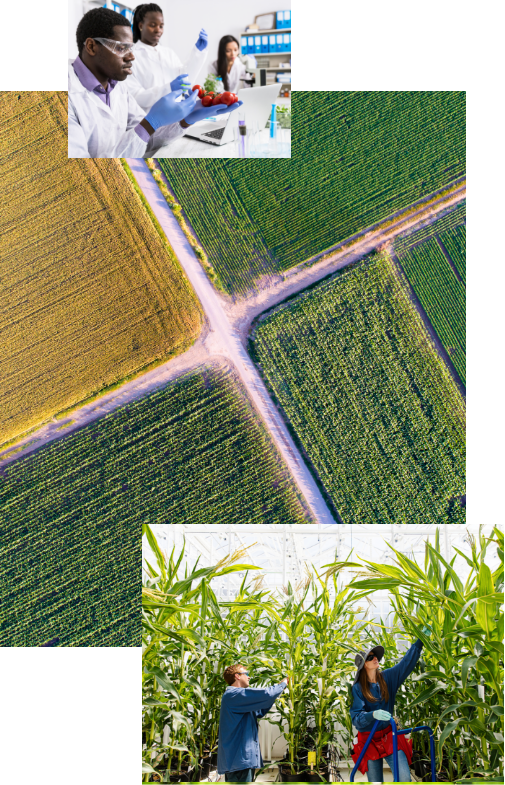 What we can offer you
Take a look at our current challenges. We've categorized them to help you see where and how your innovation, technology or research will help drive progress. And we've outlined what we can potentially offer you along the way, from funding to facilities to ongoing dialogue with our global network of scientists and industry peers.
– Over 5,000 scientists
We have a proven track record of bringing solutions to market. We don't cut corners. We don't hope for the best. We test and model over and over, and only when we're completely satisfied will we share our solutions with the world. It's this uncompromising commitment to quality that makes us a market leader.
We know that science holds the answer to the challenges we face, so we're open to sharing and helping others benefit from our world-leading findings and experiences. Partnering with us gives access to real, proven data and insight, which can inform and accelerate future science-led breakthroughs.
– Proven track record of bringing solutions to market
There are over 5,000 scientists working at Syngenta developing a multitude of projects at any given time. Your contribution may be vital to any one of these, so you're welcome to get in touch even if your idea doesn't precisely fit one of the challenges outlined.
It's easy to get involved
We want to break down barriers and facilitate new and exciting collaborations between people and organizations who may have never thought of working together before. Our submission process is simple and straightforward.
Head to the Challenges page to tell us about your innovation, technology or research proposal. We may reach out to you to get a few more details before we make a final decision, but these conversations will be informal, open and optimistic. Our goal is to discover what is possible.
– Ambition that will ultimately lead to change for the better
We're looking for the expertise, resources and ambition that will ultimately lead to change for the better. And we'll protect your intellectual property: you won't need to  share any confidential information in your submission. If you'd like full details about the step-by-step process, you'll find more information here.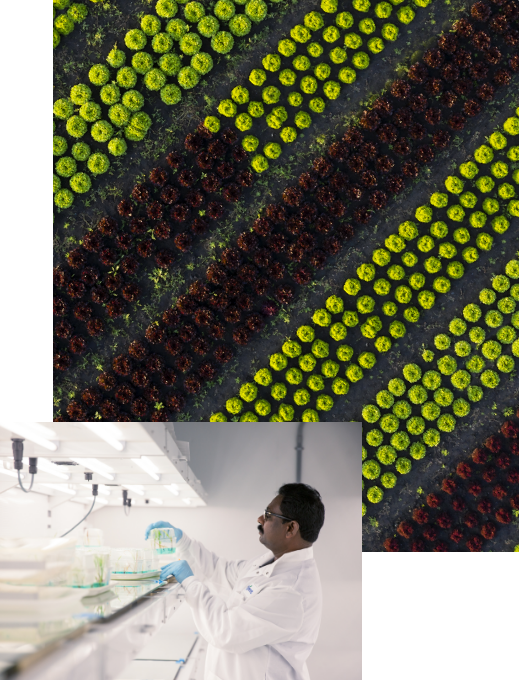 Building a more sustainable future
If we're going to really change the way we innovate, we need to look in new places for inspiration. This could be individuals, teams and businesses across entirely different industries, dealing with their own research and development issues. But where there is crossover with processes, technologies or challenges, everyone stands to benefit from collaboration.
By thinking bigger, focusing less on what we think we need, and more on where we need to get to, we can truly open our minds to new, diverse thinking and opportunities that unlock genuine, limitless innovation. We'll build an ecosystem of scientists, growers, academics, startups and industry, working together for a common goal: a more sustainable future. And together we'll help everybody thrive.