Strengthening the farmers toolbox
"Collaboration has always been a part of Syngenta's DNA and always a big component of innovation at Syngenta. With a combination of the complexity of the challenges we are trying to solve for growers and the rapid evolution in science, Syngenta is seeking partners to help accelerate Agriculture innovation and solve some of the biggest problems in agriculture. It's important for Syngenta to identify mutually beneficial opportunities, whether that be helping to translate scientific breakthroughs or bringing innovative technologies to market."
Our scientists accelerate innovation to bring farmers safe and sustainable new products to help them grow healthier, more productive plants.
Through our research activities we help farmers to protect crops from weeds, insects, diseases and environmental challenges.
Review the links below to find out more about these areas and our current interests to explore opportunities for collaboration.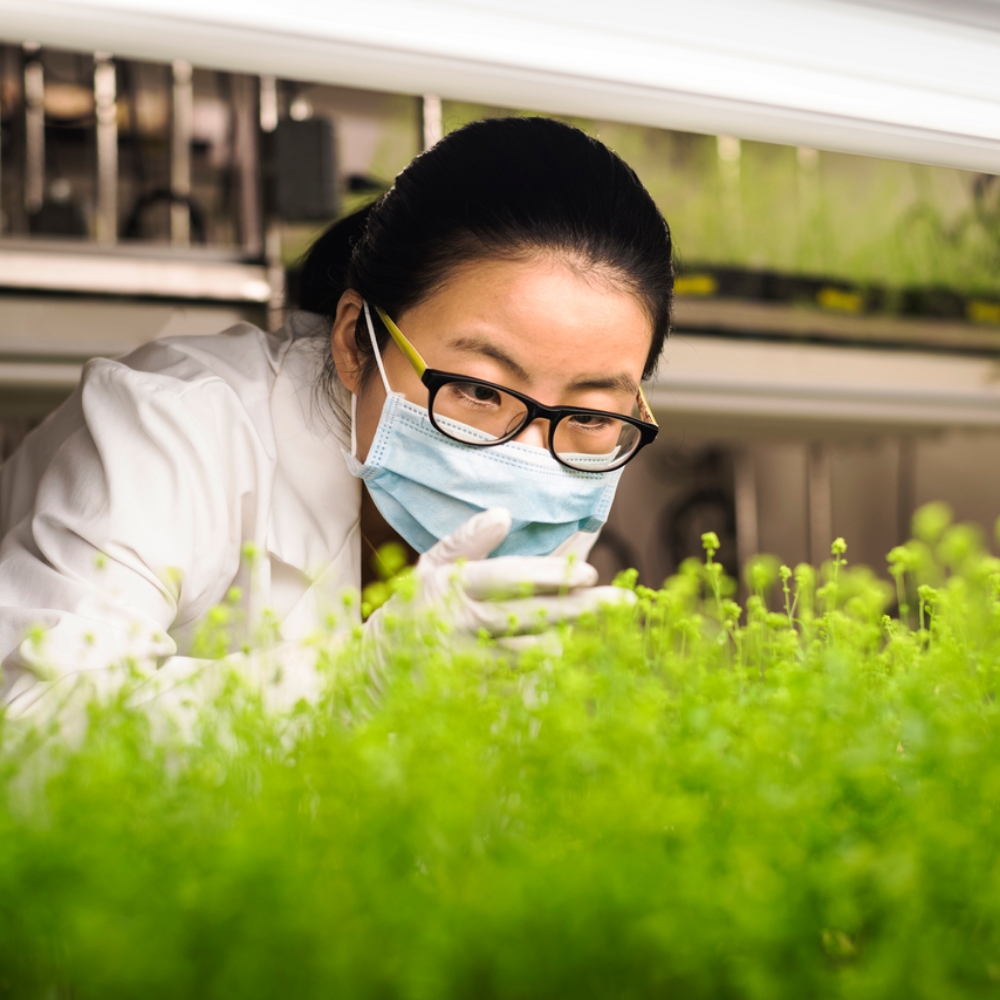 We are interested in...

Novel small molecule chemicals that may be used to control weeds, plant diseases and herbivorous pests like insects, mites and nematodes

Examples include...

Molecules acting via novel modes of action (e.g. by interacting with novel target proteins) ​
New ways of achieving biological effects (e.g. targeted protein degradation) ​
Non-cidal approaches for example plant immune stimulants ​
Molecules that overcome existing pest resistance

Biological agents that can be used to control weeds, plant diseases and insect pests, and also biological agents that can enhance tolerance to environmental stresses, enable lower levels of water or fertilizer to be applied, or which improve crop yield by activating natural processes in the crop

Biological agents may include natural chemicals, extracts and lysates, semiochemicals, biopolymers (such as proteins, peptides and nucleic acids), and living microbes (such as bacteria or fungi)​
Technologies that can control insect pests, fungal diseases and weeds​
Microbes that can fix nitrogen from the air for non-leguminous crops​
Microbes that can solubilize otherwise insoluble forms of phosphate in the soil​
Plant hormones that can enhance the robustness of crops to heat and drought stress​
Natural extracts that can boost crop yields

Grower, agronomic focused traits targeted at protecting plants in season biotic stress from insects and diseases, as well as stress coming from competition with weeds. ​

Also traits to enhance tolerance to environmental stresses including drought and salt. ​

Additional benefits to the farmer for their cropping systems via manipulation of maturity and flowering time, manipulating plant architecture fie improved yield as well as increasing the plants ability to use nutrients more efficiently are also part of our focus.​

Seeds Research core crops include Corn, Soybean, Sunflower, Vegetables, Rice, Cereals and Winter Oilseed Rape.

Traits for disease unique disease control genes or unique mechanism of action with a clear focus on Asian soybean rust In addition we are interested in the pests, soybean cyst nematode, and for corn, Fusarium stalk rot, Fusarium ear rot, and northern corn leaf blight​, and for sunflower, downy mildew with a particular focus on resistance mechanism that can be delivered via genome editing.​
Traits for insect control conferring novel mode of action with fall armyworm, corn earworm and corn root worm of particular interest.​​
Traits or technologies to help prevent or overcome resistance in the field.​​
Traits to improve agronomic performance and consistency in the farmers' field​​
Breeding technologies targeted at shortening the growing season ​​
Traits that reduce farm inputs, improve soil health or increase sustainability​
Work with us to help feed the world
Our people are specialists: they are innovators, scientists, engineers, technologists, regulatory experts and data scientists in multiple fields.